TAWAN WATTUYA SOLO SHOW: A MULTITUDE OF POSSIBILITIES
Hatch Art Project is proud to present Tawan Wattuya's first solo exhibition in Singapore. A Multitude of Possibilities presents a selection of Tawan's watercolour paintings that reveal his perspective on Thai politics, current issues and on humanity.
As part of Hatch Art Project's first anniversary, we have curated a selection of artworks from exhibitions that we have presented at the gallery over the past year. They are currently on display from 04 June - 12 July 2019.
iqi qoror solo show: i would prefer not to do anything
I Would Prefer Not To Do Anything by Hatch Art Project is Indonesian artist Iqi Qoror's second solo exhibition in Singapore. His melancholic yet visually eccentric paintings capture our deep-rooted fatigue living in today's fluctuating digital society.
Curated by Sue Oh, the exhibition provides an intimate look into this state of burnout exacerbated by the overwhelming culture of positivity.
As part of the gallery's efforts to find new and different ways of presenting written content, the exhibition catalogue is essentially a picture book for adults with an original story written by Singaporean cultural critic Reena Devi. The wall text and press release will also be in literary form commenting on 21st century societal fatigue.
More than Human World: A Wake-Up Call from Posthuman
What does it really mean to be human? Does being human involve engaging with materials, technologies or information networks? Has there ever been a time when the human being lived and functioned entirely on its own? What does it mean to be human in the 21st century and beyond? Is posthumanism part of this future?
Part of Singapore Art Week 2019, the exhibition More than Human World: A Wake-up Call from Posthuman invites you to consider these questions while experiencing art that dares to engage in 21st century discourse.

Through diverse works by 9 artists from South East Asia, Singapore and Korea, this exhibition explores relevant themes including new technologies, artificial intelligence and posthumansim.
DECIPHERING SERIES: DECIPHERING clothes
The definition of trouble implies negative responses such as problems, disorder, or difficulty. It is also used when socially accepted/agreed rules or norms are contravened. This raises questions such as: What are socially accepted norms or social customs? Is it possible to define them? If so, is there a tangible guideline differentiating socially accepted behaviour from that which is not?
Through their art, twelve artists explore what it means to be troublemakers within their respective societies, due to a willingness to declare themselves as queer artists by questioning sexual and gender binaries.
Experience resistance, resilience, dissent and immoderation.
The business times budding artists fund art exhibition
This art exhibition is a collection of entries created by beneficiaries of The Business Times Budding Artists Fund, as part of the annual art competition jointly organised with Citi Commercial Bank Singapore. Selected artwork will be featured in Citi Commercial Bank's 2019 calendar and marketing collateral for clients.
DECIPHERING SERIES: DECIPHERING DWELLING
Home is no longer 'where the heart is', and as the poem states 'there is no place like home' in contemporary society. The eight emerging Southeast Asian artists in this exhibition suggest how a home is lived and experienced by people as a place. They ask how is it divorced from prevailing myths and nostalgic vision of home. They examine the concept of one's abode as a physical dwelling space within the context of social, cultural, political issues, thereby detaching it from the traditional way of understanding home. The artists are most interested in how dwelling places delineate power dynamics and socio-economic conditions and their impacts on places called home in contemporary society.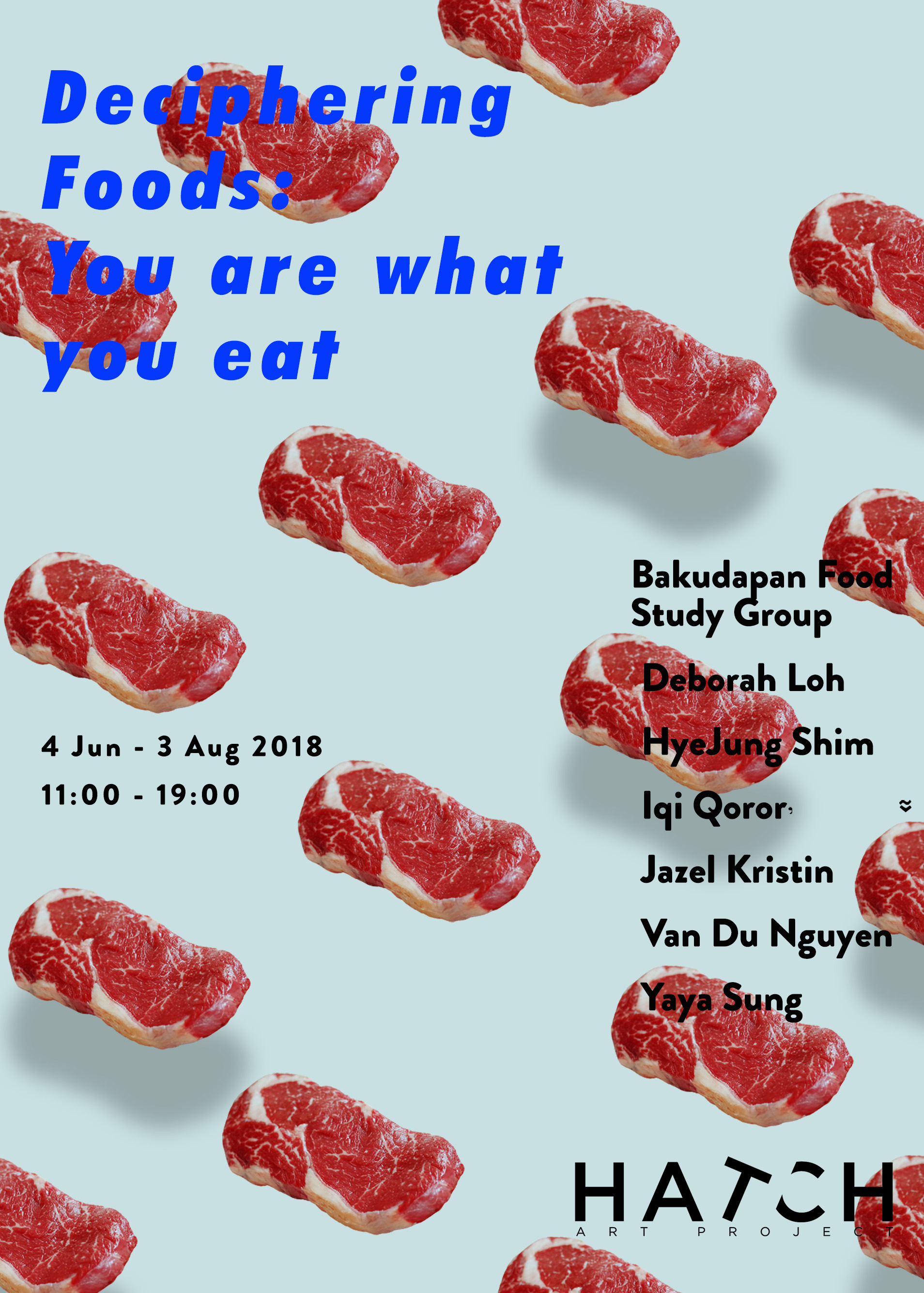 DECIPHERING SERIES: DECIPHERING FOODs
Food is not simply an object that sustains people. The famous novel, Alice's Adventure in Wonderland, shows how Alice experiences her body's changes in response to food. How can this be related to the world we live in now? Today, Food is a significant social code that enables you to identify yourself within society. But do you think you choose what you eat?